OSRS Mining is one of OSRS gathering skills; this means you are out collecting resources, mainly ores.
In this OSRS mining guide we take you through several methods of power leveling the OSRS mining skill.

OSRS Mining guide (1-99) (Members)

Useful equipment for Mining in OSRS:

Dragon Pickaxe special attack
– useable at any mining level w/ 60 attack requirement
– gives a +3 OSRS Mining level boost

Prospector armour set
– +2.5% experience for complete set when worn!
– obtainable from Motherlode Mine for 180 golden nuggets from prospector perry.

Varrock Armour
– chance at mining two ores (roughly 10%)

Mining Gloves (regular, superior and expert)
– a chance for the rock to not deplete when mined, very powerful when coupled with Varrock armor.

Level 1-32: Questing
You start our journey by completing quests, mostly because the time to gain mining experience at lower levels is prolonged. Completing the two quests below will level you straight to level 32.

Quest: Doric's Quest
Starting location: North of Falador, speak to Doric
Requirements: none
Rewards: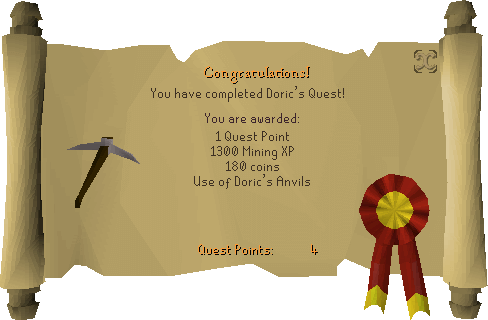 Before starting Doric's Quest, we suggest you collect a few materials used during the quest; this will save you a little time while completing it:
Six clay (not soft clay)
4 Copper ore
2 Iron ore
Quest: The Digsite
Starting location: Talk to an Examiner in the Exam Hall south of the dig site.
Requirements: 10 Agility, 10 Herblore, 25 Thieving
Rewards: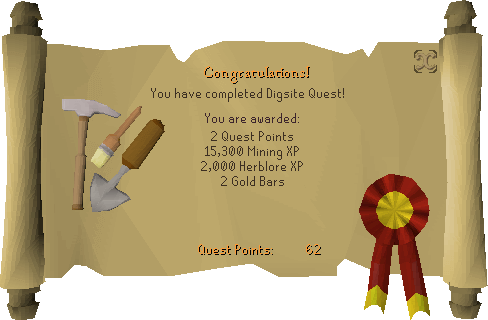 The Digsite is a slightly longer quest, with a few low-level requirements but is needed to effectively begin mining.

Level 15-75: Mining Iron Ore in 3 rock areas
25000 to 50000 XP per hour, dependent upon your level
Locations: Legend's guild, Mining Guild, Lovakengj Mine,
Ores needed to mine: 34,000
35-40 hours of mining needed
Mining Iron Ore is one of the fastest methods of getting your OSRS Mining level up. You should always ensure you're wearing your Varrock Armour, the highest level Mining Gloves available to you and using the Dragon Pickaxe special ability whenever possible. It's suggested to power drop all ore you mine as banking dramatically slows down your OSRS mining exp rates.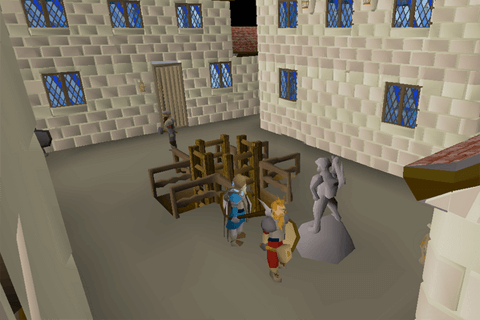 We also prefer to use the three rock area in the Mining Guild as soon as you hit level 60 Mining. This is because just being in the Mining Guild provides a hidden +7 to your mining level, giving you a faster mining rate of iron ore.

Level 75-99: 3-Tick Granite Quarry
75000 to 110k XP per hour, depending on the level
Location: Desert Quarry
Ores needed to mine: 200,000
150 hours of mining required
3-Tick Granite Mining provides the fastest Mining experience rates available in OSRS. It does, unfortunately, come with one major setback – it is incredibly click intensive. EXP begins here at 75k exp/hour and peaks at 110k exp an hour after 85+ mining is achieved.

AFK-able OSRS mining methods
Level 1-15: Mining Rune Essence
5k xp per hour
Mining Rune Essence requires completion of the Quest: Rune Mysteries. This low-level method provides an easy way into the Runecrafting skill and some very AFK-able experience.
Level 30-99: Motherlode Mine
20000 to 50000 XP per hour
Location: Dwarven Mines, next to the Mining Guild
Mining in the Motherload Mine is a popular way to get to level 99 Mining since it's so relaxed, and you don't need to worry about much. The experience rates here at Motherload Mine are much slower than the previous 3-Tick Granite Mining method. You can expect XP rates of around 35,000 exp per hour.
Level 70-99: Volcanic Mine
60,000 to 90,000 XP per hour
Requirements: 150 Kudos at the Varrock Museum
This is a method that a lot of players choose to do, as it's a lot more enjoyable than the 3-Tick Granite Mining and gives the second-best experience rates in the game. While this method can be unlocked from level 50, it's recommended to start at around level 70, due to the lower experience rates at lower levels.
The Volcanic Mine is a team effort for increased experience per hour. With a decent team, you can achieve around 90000 XP per hour.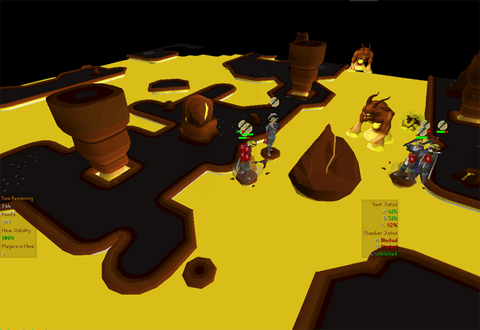 Be sure to equip any gear you own which provides a healing boost, or take plenty of food with you. Initially, the minigame here can deal quite a fair amount of damage if you are unsure of what you are doing. We strongly suggest checking out a guide to the Volcanic Mine before you attempt this method!

Profitable OSRS Mining methods
Level 40-75: Mining Gem Rocks
50000 xp per hour
about 500k gold per hour
total gems needed for levels are around 15,000 gem rocks mined.
Profit is between 16-22M OSRS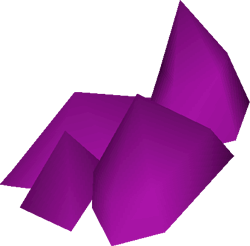 Red Topaz gems are the ones you're looking for, your real money jackpot! These rocks don't provide the common ores, but instead, shower your player with some shiny gems.
You'll need to have completed the Quest: Shilo Village before you can access these gem rocks, but they are in the perfect location, about a 20 second run from the closest bank. Always wear an amulet of glory here as it increases your chances of getting a good gem!
Levels 75-99: Blast Mine
50000 XP per hour
Requirements: 100% favor with Lovakengj House in Zeah
about 400k gold per hour
total profit is 100M gold throughout leveling
The beauty of Blast Mine is that you can access and gather ore, which is usually only available to you at an OSRS Mining level of 10 higher than you currently are. This means that at level 75, you can access and gather Runite Ore leading to some extra tasty profits.

Level 85-99: Mining Runite Ore
5000-15000 XP per hour
Location of Runite Rocks: Heroes' Guild, Mining Guild, Myths' Guild, Mor Ul Rek, Wilderness
about 500k gold per hour
total profit of about 750M gold
Mining rune ore is terrible exp rates but fantastic cash, with the results of 85-99 getting you a ridiculous 750M gold.

Level 92-99: Mining Amethyst Crystals
20000 XP per hour
Location: Mining Guild
300k gold per hour
total profit of 100 million gold
Although these Crystals are located in the Mining Guild, the +7 boost typically awarded here does not apply to these Amethyst Crystals. However, the Dragon Pickaxe special attack does apply to 'mining' them.